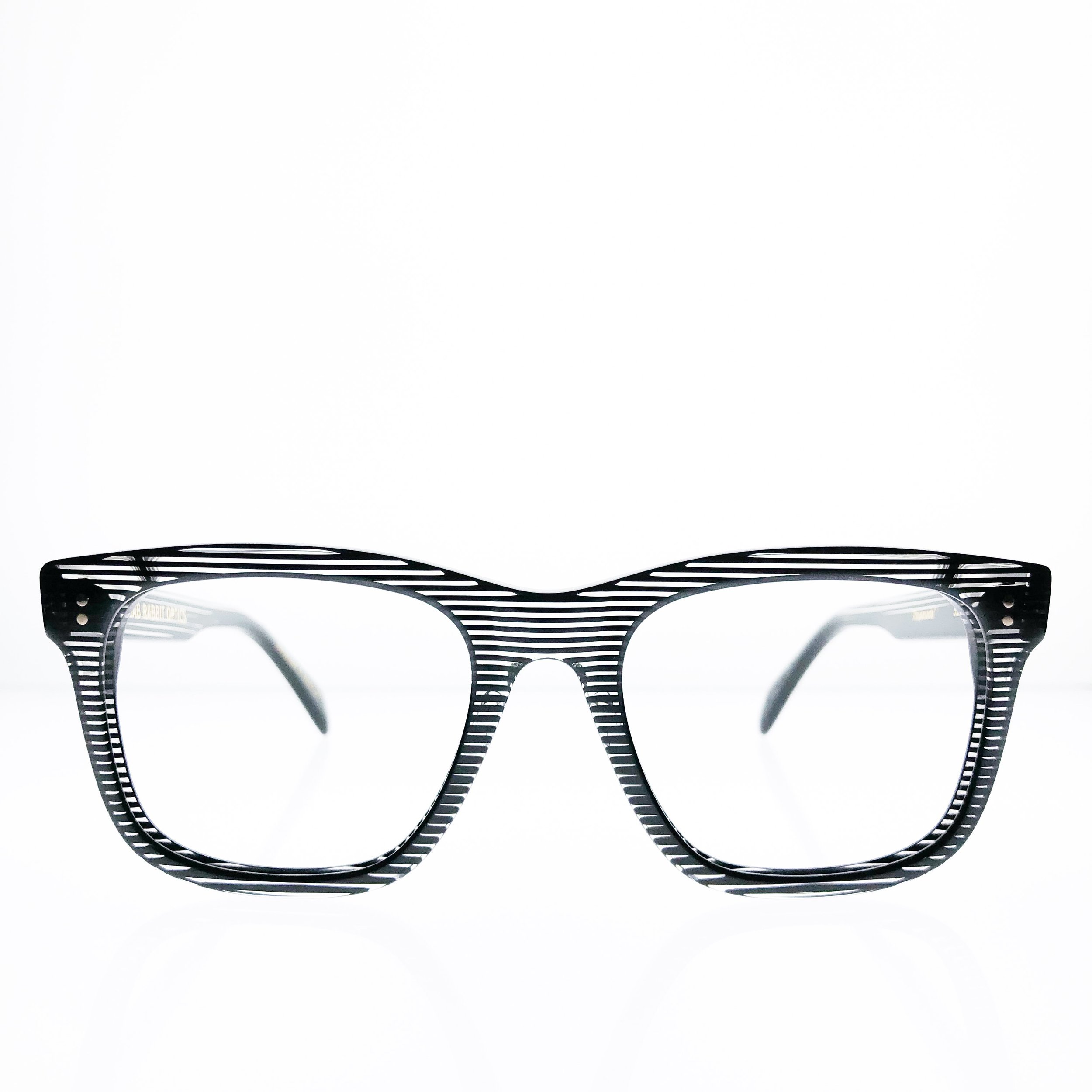 Lab Rabbit Private Label
Lab Rabbit Private Label - "Traspasada" - Stripe
Our own design! This frame was handcrafted in Japan using durable 7-barrel riveted hinges. This frame is a great choice for those with average- or narrower-than-average nose bridge width. The silhouette is bold, noticeably thicker than any of our other Private Label models...just don't call them "funky."
•52 eyesize, 19 bridge. (Medium Size)
•Sturdy acetate construction with gold foil stamped lettering on the interior of the frame.
•Fully-riveted hinges.
•Handmade in Japan.
•Limited Edition of 65 pieces in this color, available only at Lab Rabbit Optics.
•Free U.S. shipping + returns via FedEx Ground
Not seeing exactly what you're looking for? Item out of stock? Click here to email us and we'll do our best to accommodate you!