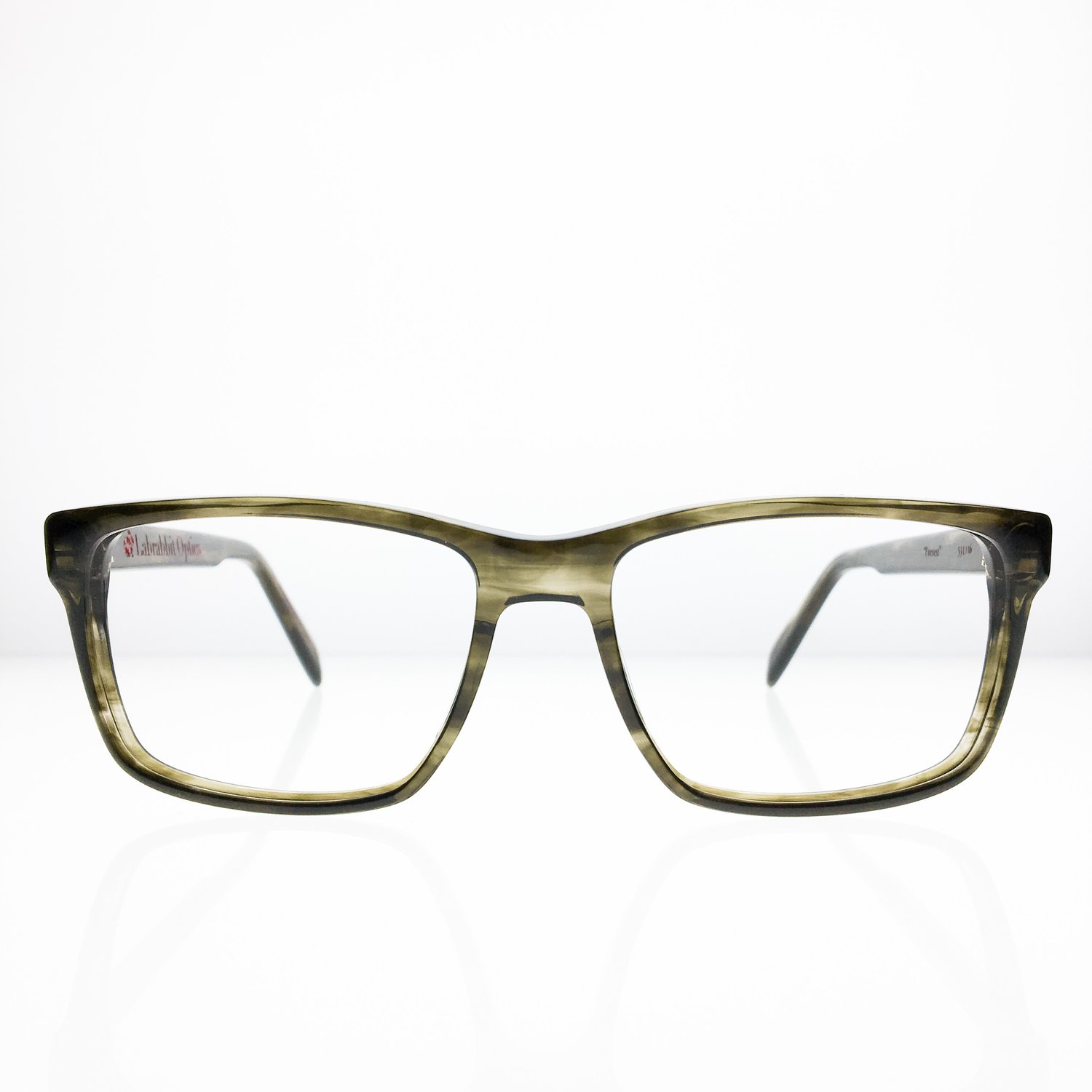 Lab Rabbit Private Label
Lab Rabbit Private Label - "Everest" - Lichen
Our own design! This angular frame is medium in size, and was handcrafted in Japan using durable 7-barrel hinges.
•53 eyesize, 16 bridge. (Medium Size)
•Sturdy acetate construction.
•Handmade in Japan.
•Limited Edition of 80 pieces per color, available only at Lab Rabbit Optics.
•Free U.S. shipping + returns via FedEx Ground
Not seeing exactly what you're looking for? Item out of stock? Click here to email us and we'll do our best to accommodate you!